It's always murder, never lupus
So, it's over. The last episode aired last Sunday (I held out as long as possible and only watched it on Monday morning) and I'm already going through withdrawal. For once I'm wishing British TV series were more like those American ones whose seasons go on and on. Who wouldn't want 20+ episodes of this particular flavour of Sherlockian goodness? But perhaps shorter seasons reflect exactly how much thought went into each episode. Well, in the meantime, all we can do is anxiously await a decision from the higher powers concerning a second season.
It isn't over for me yet, as I'm still subtitling the last episode so my mother can watch it (my parents and I have been Holmes fans ever since we bonded over the
Granada series
), and this involves lots of rewatching/rewinding/retiming/translatin
g the magnificent
The Great Game
. To distract me from this - and from the crick in my neck, and the godawful heat outside... - here are my thoughts on this TV series.
Once upon a time (more like five or six years ago), I first saw who we now know as John Watson and DI Lestrade in beautiful and sexy wigs. I don't recall seeing Benedict Cumberbatch (all possible jokes have been made about his name and I can't come up with a new one, sadly) before
Sherlock
but I also dug up a picture of him in a wig. So...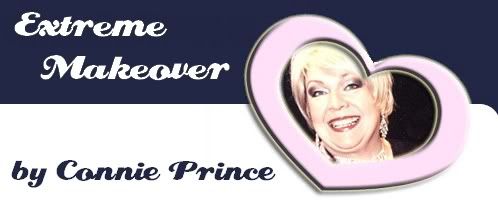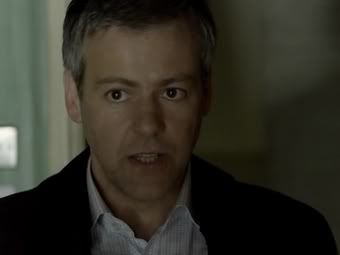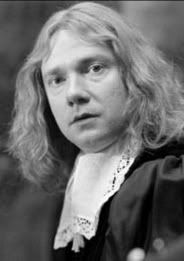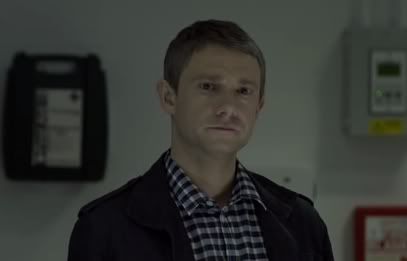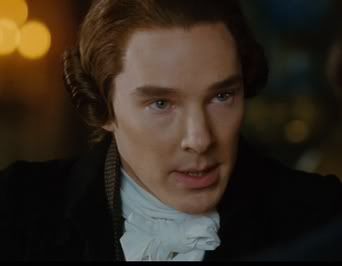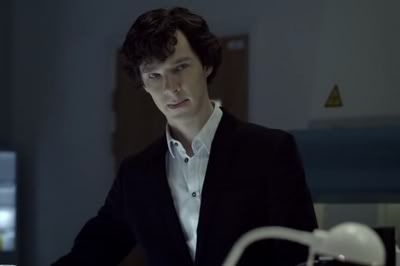 Now that I got that out of my system, I have only praise for this new adaptation of the adventures of the famous detective. It got off to a wonderful start with
A Study in Pink
(I think this remains my favourite episode despite the awesomeness of
The Great Game
), where we are treated to a tortured Watson who, perhaps symbolically, only has sad breakfasts before he meets Sherlock.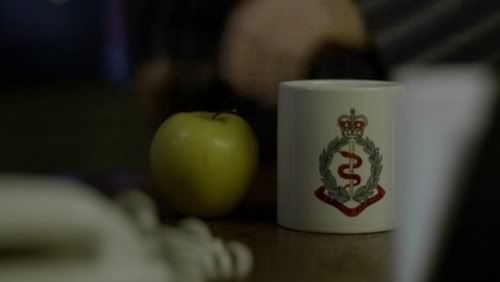 After sad breakfasts come severed heads in the fridge.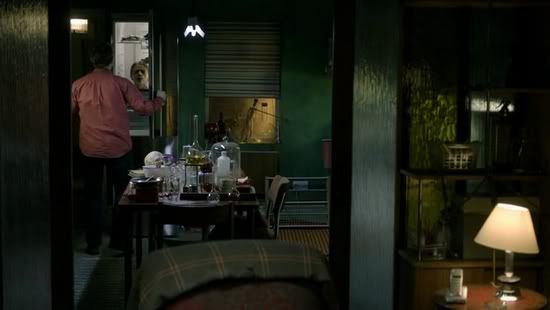 I don't think I ever saw a properly tortured Watson before now; the stories portray him as a reasonably balanced and composed gentleman, as do the Granada series. It was nice seeing Watson in a world where PTSD is acknowledged.
Sherlock is appropriately sombre and flamboyant at times, and his dressrobe twirls reminded of Jeremy Brett, which is always a good thing :) His looks have also grown on me - I must admit I found him odd-looking at first! It has recently come to my attention that Sherlock is now a fashion icon as well as a brilliant detective, and that his coat is in great demand.
Lestrade has also been updated from endearingly ferrety to gruffly handsome. I love both versions, to be honest.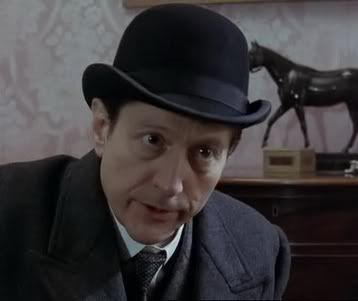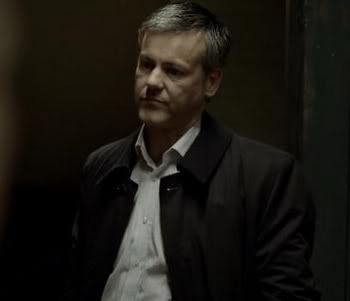 The array of supporting characters is also spot-on. Mrs. Hudson is all I've ever wished for and has possibly the best quotes (
'Mrs. Turner next door's got married ones!'
) and Anderson's face when approached by Sherlock is so comically indignant it always cracks me up. People have already pointed out that the female characters in general are not properly developed. I'm holding out hope that this is due to limited time (3 episodes seem hardly enough to get the ball rolling on the Holmes/Watson field, yet they managed to do it superbly; perhaps other things had to be sacrificed and will be explored further in the next season(s)?). Oh, and what about the look on Stamford's face when he realised he should start a dating service as head matchmaker?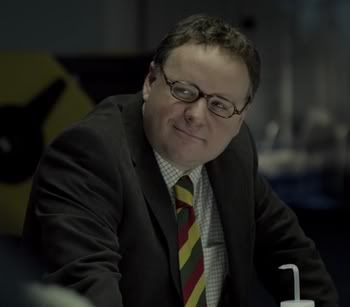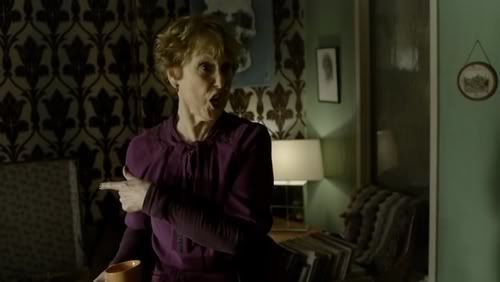 I won't gush about the blatant slashy subtext that's almost text because I've managed to hide my slashy tastes from my f-list for so long (oops NOT ANYMORE!). Oh, who am I kidding, of course I'll gush.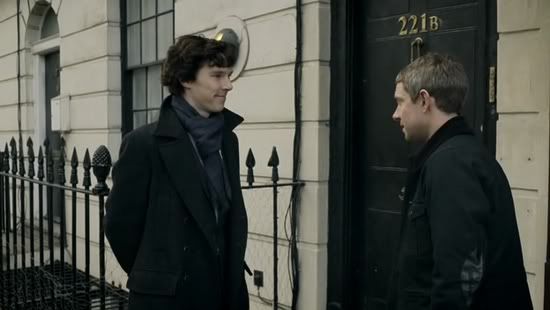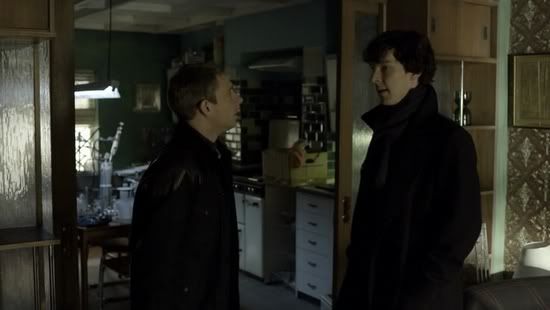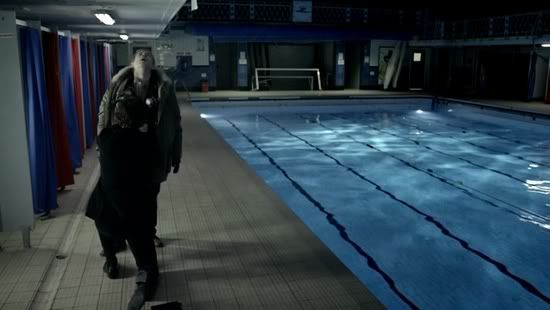 What are you two doing? I'm afraid to ask. And John did get weak legs after that...
The meaningful and intense stares, the whole ripping clothes off in a darkened swimming pool, what more could we ask for? (Wait wait, I know!) Am I the only one who thought they were going to at least hug when Sherlock was awkwardly thanking John for what he 'offered to do' while waving the gun around? Stop waving that gun around, Sherlock. You're making me nervous. Is the safety on?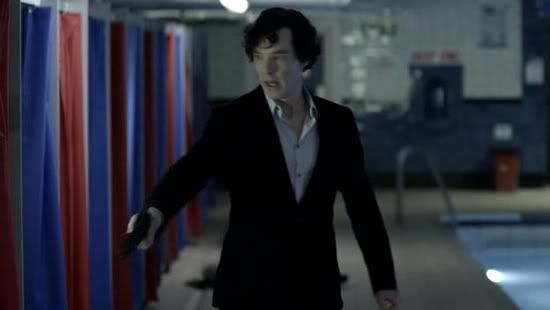 Don't know how I feel about Moriarty. After thinking about it for a while I've realised that, to me, he just has that 'minion' vibe (what if he isn't really old Morty?). It could be his over-the-top creepiness, his age, the faces he pulled - I don't know. I'd have to see more of him to figure it out, I guess. And I probably will, oh, in a YEAR or so :[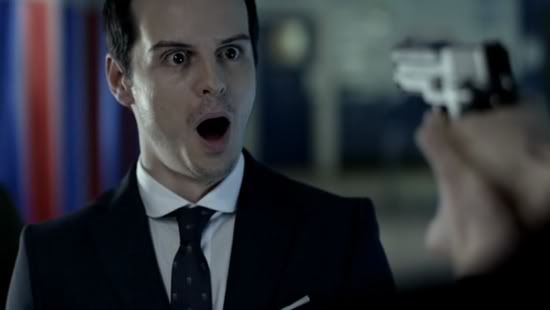 Well, that wraps things up. Am I alone in hating cliffhangers?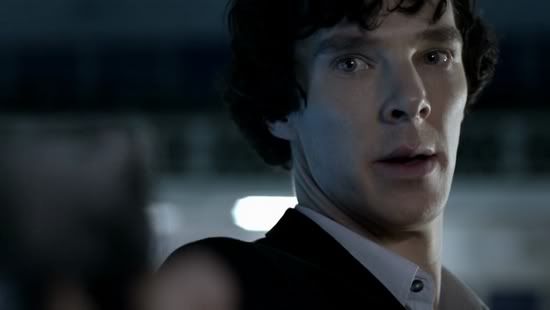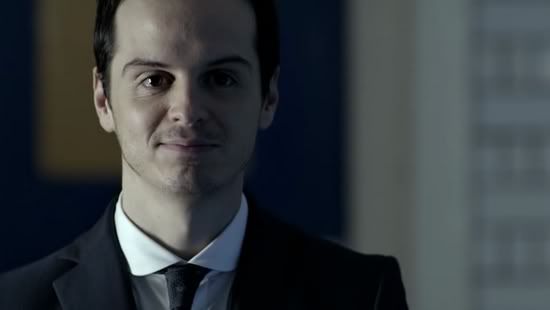 It's infuriating, really.
P.S.: It's not a
Sherlock
post without the shock blanket.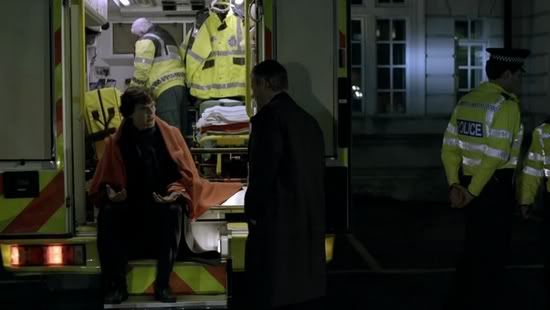 P.P.S.: It's also not a
Sherlock
post without a mention of the soundtrack. I hope it comes out soon!